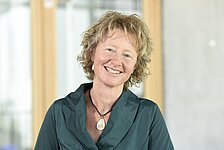 Zentralgebäude Chemie, Raum 029
Am Hubland, 97074 Würzburg
Telefon: 0931 31 85365
Telefax: 0931 31 84607
Audiences and Service
For your Attention !
Audiences relating administrative operation should be reduced wherever possible. We kindly ask you to correspond by telephone, in writing or by e-mail. This particularly refers to office hours, application, submission etc.
Only properly completed applications will be accepted !
On the occasion of the current circumstances please send applications with pdf-attachments via e-mail to: dekanat-chemie@uni-wuerzburg.de .
Gratuated students from other universities or from abroad are supposed to hand in their certificates/reports in a authenticated form (e.g. certified translation). Please use the post box.