Young Scientists Get Portrayed
12/17/2014
The Institute of Organic Chemistry is becoming more and more attractive to outstanding young scientists from other countries. Consequently, in 2014 the university's press department already portrayed two of them.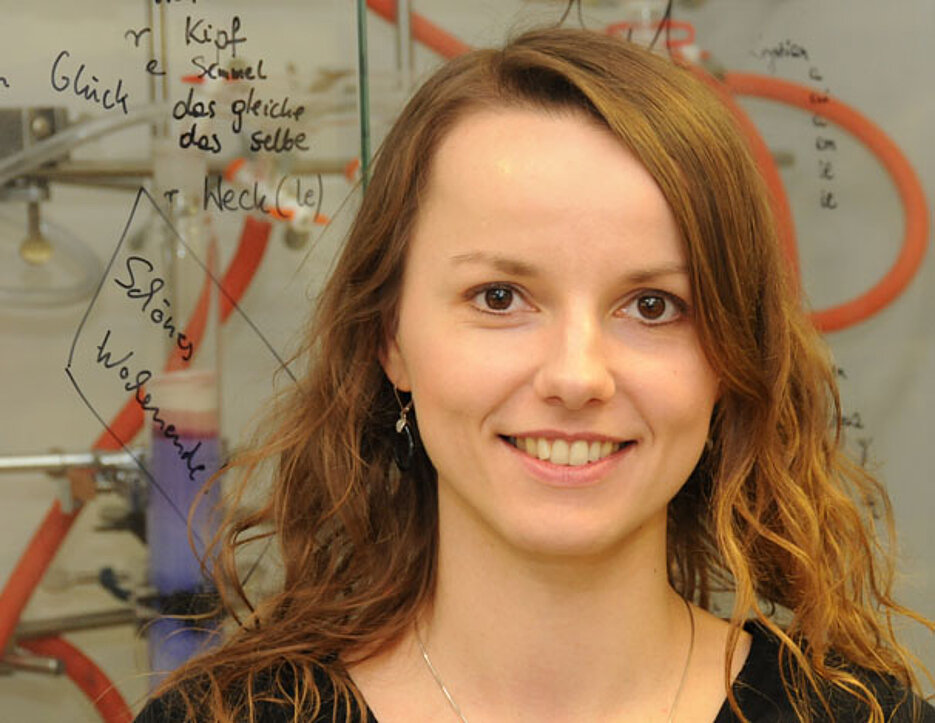 Agnieszka Nowak-Król came to Würzburg because she wanted to do her research in "one of the best groups worldwide". (Foto: Gunnar Bartsch)
With intuition and experience is the headline for the portray of Polish chemist Dr. Agnieszka Nowak-Król. Under a scholarship awarded by the Alexander von Humboldt Foundation she joined the group of Prof. Frank Würthner in order to do research on porphyrine and corrole based supramolecular structures for artificial photosynthesis and organic electronics.
Pawaret Leowanawat from Thailand wants to build A two-dimensional springboard for electrons. Just as Agnieszka Nowak-Król he builds his structures with organic molecules, so called perylene bisimides. His research is also supported by the Alexander von Humboldt Foundation.
A total of 16 foreign scientists is currently doing research at the Institute of Organic Chemistry, almost every second has been awarded a fellowship.
Additional images