Poster Prize for Lisa Gerbig
04/03/2019
The graduate student from Würzburg was awarded for the presentation of her work in the field of liquid-crystalline porphyrins at the German Liquid Crystal Conference in 2019.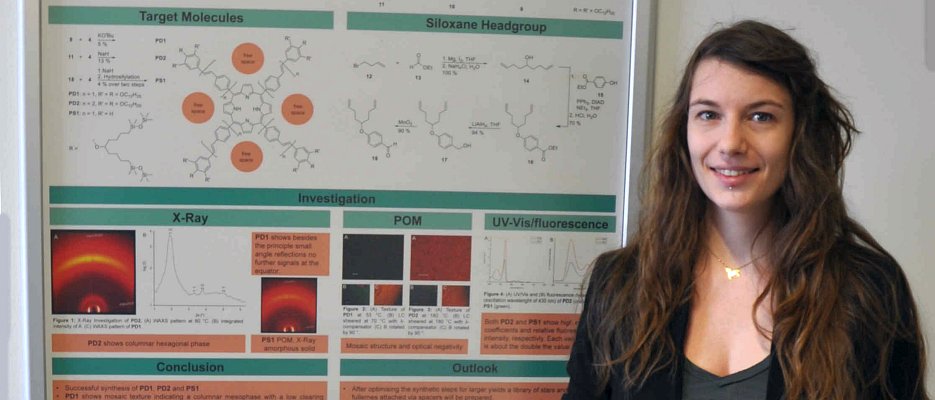 Lisa Gerbig in front of her awarded poster (photo: M. Lehmann)
At the annual interdisciplinary meeting, the German Liquid Crystal Society (DFKG) awards one contribution in synthesis and one in physics. The research group of Prof. Lehmann was represented at the 46th Conference in Paderborn with five posters and a lecture. Lisa Gerbig, who has just completed her master's thesis, received the first prize in the field of synthesis. In her work, she dealt with star-shaped porphyrin mesogens, which may be applied as future hybride mesogens in photovoltaic cells.