EUROMAR 2022 - Conference in Utrecht/ The Netherlands
07/18/2022
Steffi and Malte joint their first conference in person in Utrecht/The Netherlands from 10th to 15th of July 2022! After the conference we met Theresa and visited Amsterdam!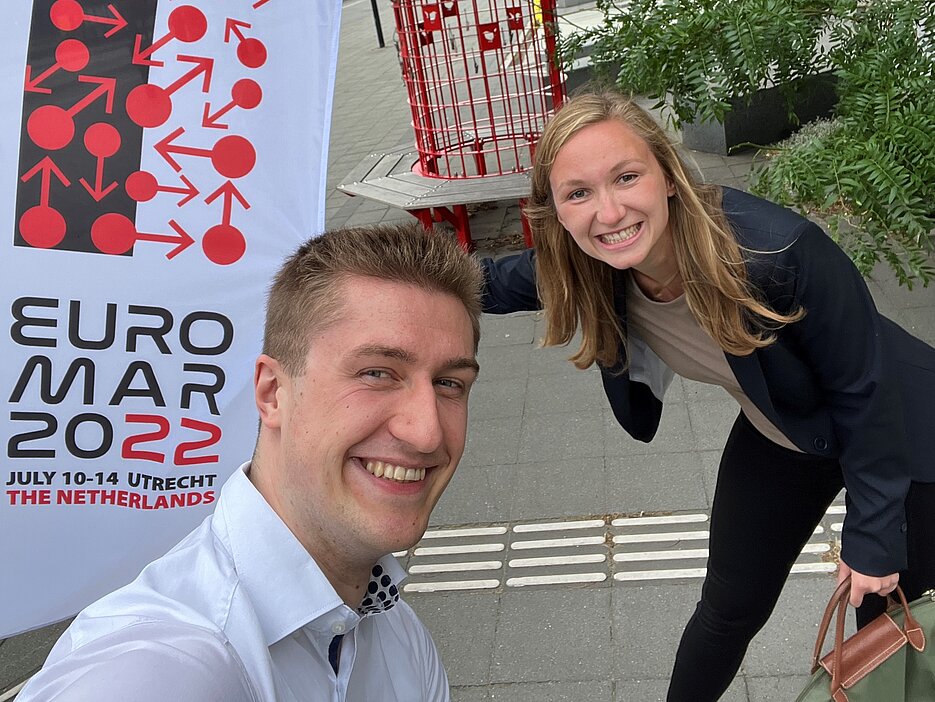 First time attending a conference: Hello EUROMAR 2022!
About 380 posters and many talks were presented on the European Conference on Magnetic Resonance EUROMAR 2022 (https://euromar2022.org/) . It was great to discuss the research topics with the other participants, meeting new people and explore the diversity of topics and research questions where magnetic resonance is used. Additionally, the Welcome Mixer Event, the Bruker Evening at Galgenwaard Stadion and the Gala Dinner at TivoliVredenburg were a lot of fun!
Thanks to all the people we met, see you next year in Glasgow at EUROMAR 2023!
After six days of science in Utrecht, Theresa jointed us and we visited Amsterdam. On Saturday we visited NEMO (a scientific museum) with a lot of interactive experiments. We had a lot of fun – also in the chemical lab! During a free walking tour, we learned a lot about the history and interesting places of Amsterdam.
Additional images
Back