Christmas Party AK Würthner 2019
Group picture


Our Christmas party is always a highlight in our social life. Every year it will be organised by our new PhDs and they have done a really great job!
You want to have an impression of our Christmas Party 2019?
Literature Seminar Schwanberg 2019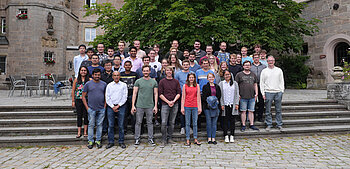 Group picture
This year, the annual literature seminar of our working group took place at the castle Schwanberg, Rödelsee. For four days we were presenting and discussing relevant scientific topics. Also lectures were given by group members and we also had a lot of fun with "canoeing" this year.
If you like to see more pictures...