PhD Defence
03/27/2012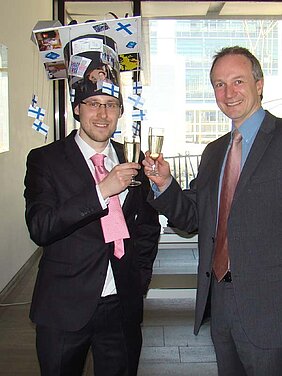 On March 23, 2012 Antti Ojala from Finland successfully defended his PhD
thesis on "Merocyanine Dyes as Donor Materials in Vacuum-Deposited Organic Solar Cells: Insights into Structure-Property-Performance Relationships".
Antti Ojala performed his PhD project under the supervision of Dr. Peter
Erk at BASF SE in Ludwigshafen in close interaction with our group. We
congratulate Antti and wish him all the best for his future career.