Kandidat zeigt Daten statt Nerven – Doktorarbeit erfolgreich verteidigt
06/27/2022
Dr. Florian Oberndorfer hat seine Dissertation zum Thema "Photoluminescence and Raman Spectroscopy of Doped Nanomaterials." mit Erfolg beendet.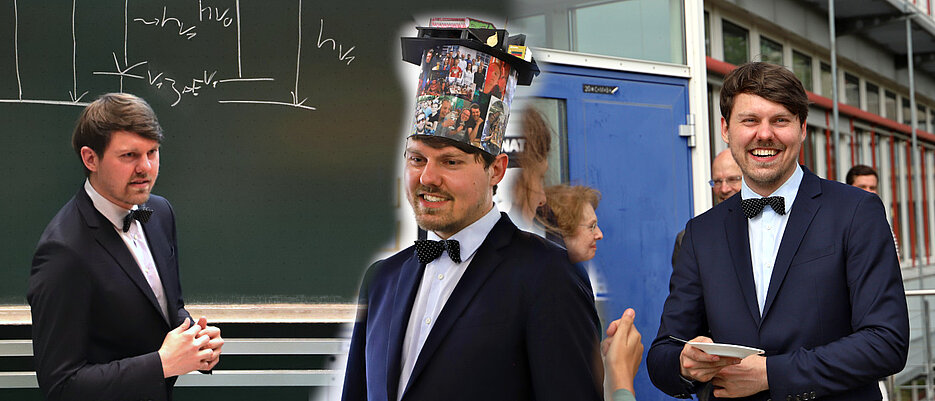 Nachdem Florians experimentelle Arbeiten bei uns im AK schon länger abgeschlossen waren und er bereits, dem schnöden Mammon folgend, bei Zeiss angefangen hatte zu arbeiten, stellte er sich am 27.6. noch im Rahmen der Verteidigung seiner Doktorarbeit den Fragen der prüfenden Professoren Hertel, Fischer und Lambert.
Gewohnt souverän und fachlich kompetent wurde danach noch am leckeren Buffet gegessen, gefeiert und getrunken.
Wir sind dankbar für Flos Zeit bei uns und hoffen, dass wir ihn öfters mal wieder auf einen Kaffee o. ä. begrüßen dürfen.
Additional images