SMASH conference in Porto
11/29/2019
Sebbo, Marvin and Ann-Christin presented posters at the small molecule NMR conference SMASH in Porto.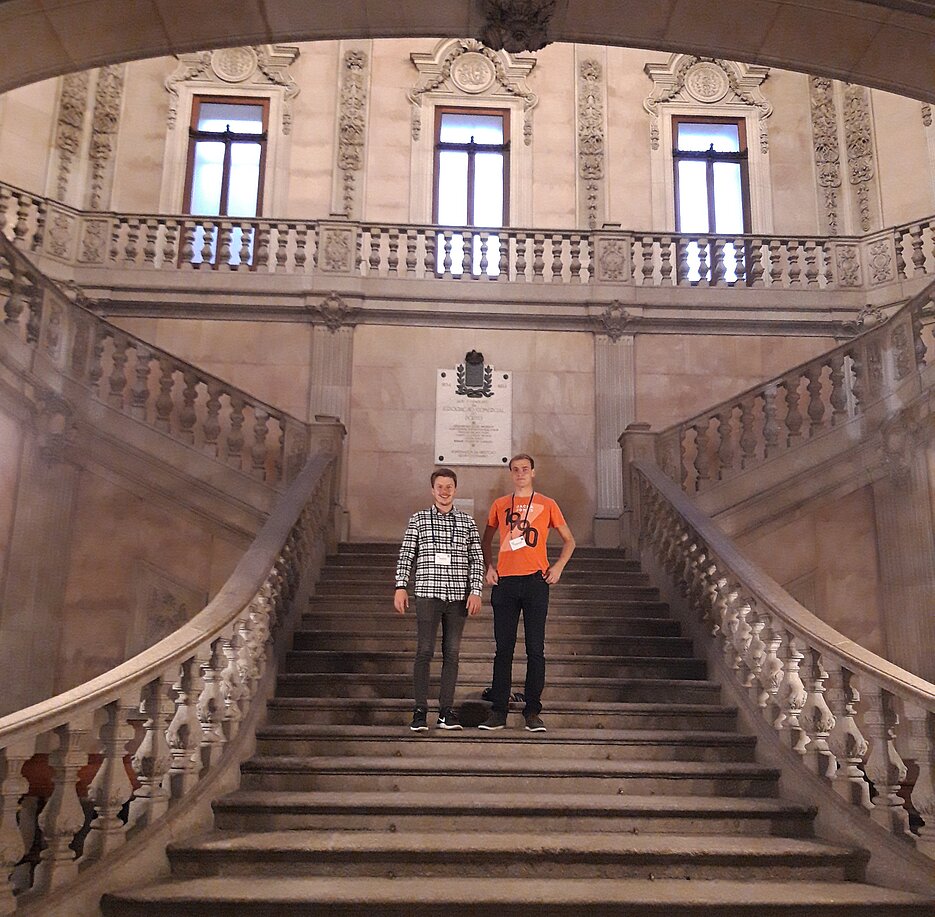 From 22nd to 25th of September, the SMASH NMR conference took place in the lovely city of Porto! All three attendees presented posters at the conference and really enjoyed the great talks, interesting discussions and amazing food that the organizers had taken wonderful care for. Ann-Christin also enjoyed very much moderating the session on solid-state NMR.
The first joint dinner took place in the fabulous Palácio da Bolsa with the opportunity to visit the highly decorated interior and start first discussions with other attendees.
Back