Measurement Time at the 850 MHz National Facility in Warwick
04/09/2019
Marvin, Sebastian and Ann-Christin went to measure at the 850 MHz National Facility in Warwick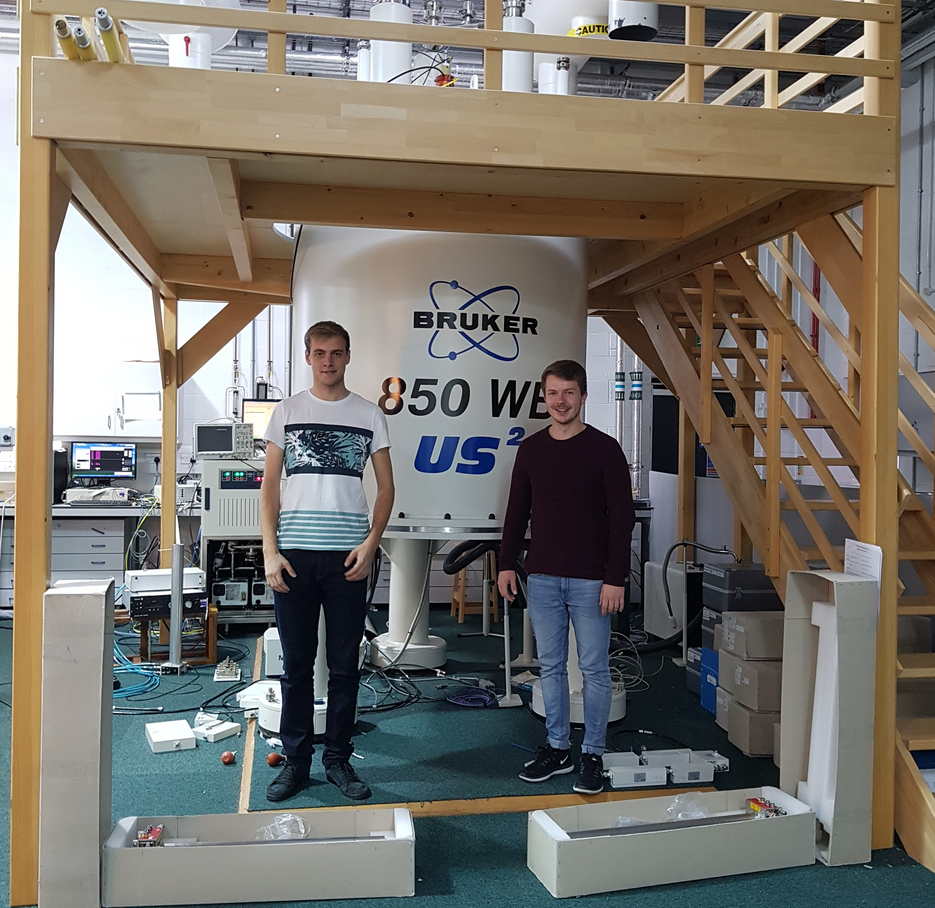 Through a collaborative research project with Prof. Steven P. Brown at the University of Warwick, Marvin, Sebastian and Ann-Christin had the chance to measure a set of samples at the 850 MHz National Facility in Warwick, UK. They spent four days at the facility in October 2018.
While Marvin was already familiar with the setup and the procedures at the facility, Sebastian visited Warwick Uni for the first time and gained a lot of insights into solid-state NMR and especially working with fast MAS equipment. We really enjoyed the time there and came back to Germany with lots of impressions, learnt lessons and very nice data!
We thank the Warwick team for their warm welcome, all the kind help and the Royal Society for financial support through the Newton International Alumni Programme.
Back