Prof. Stang Inspires Audience
05/13/2013
With numerous anecdotes and spectacular structures a visibly good humored Peter J. Stang provided for an utterly amusing Siegfried Hünig Lecture 2013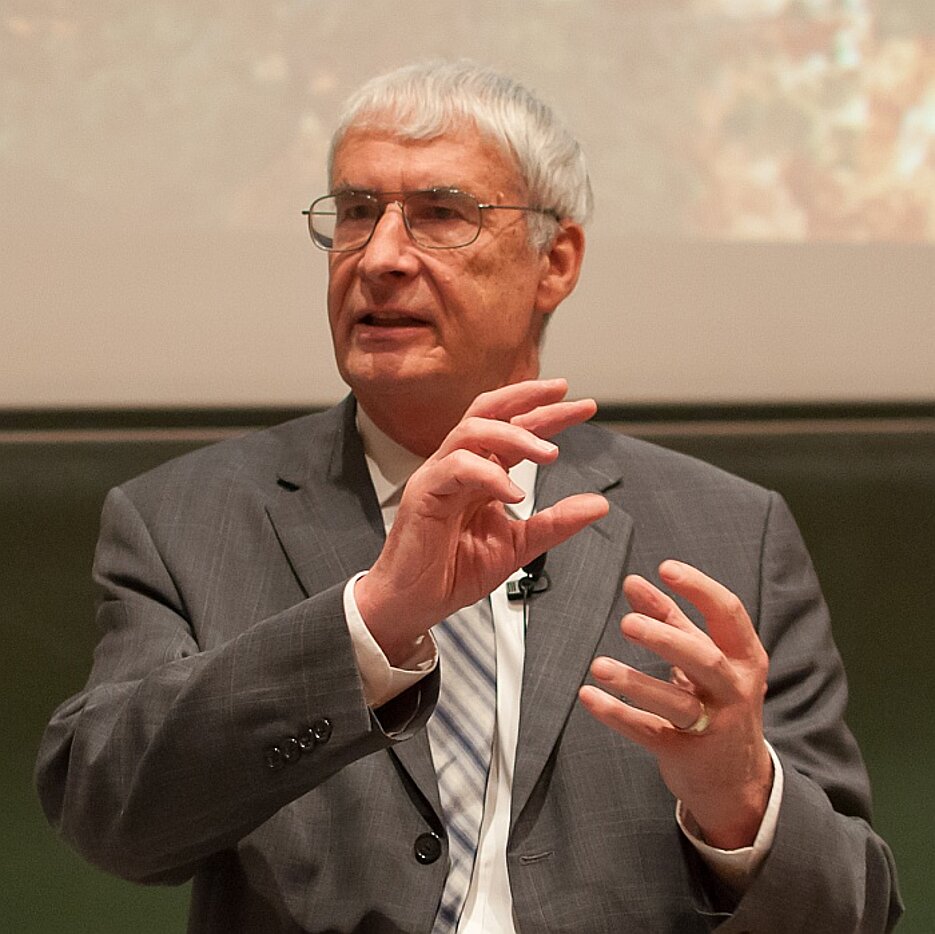 Prof. Stang explaining the structural principles of his polyhedric molecules.
Lecture Hall B was well filled when Prof. Würthner initiated the Lecture at 4:45 p.m. portraying parallels between Prof. Hünig's and Prof. Stang's life careers. When handing over the certificate Prof. Stang quickly got a laugh with an anecdote about his visit to Barack Obama.
His lecture kept the audience captivated for the entire 60 minutes. It covered innumerous highly symmetrical two- and three-dimensional structures up to the biggest molecule synthesized ever, whose cavity actually offers enough space to include certain enzymes.