Poster Award for Christian Steinmetzger
12/05/2018
Two posters featuring our group's work on fluorescent nucleic acids were presented at ChemSyStM 2018 by Christian Steinmetzger and Julia Dietzsch.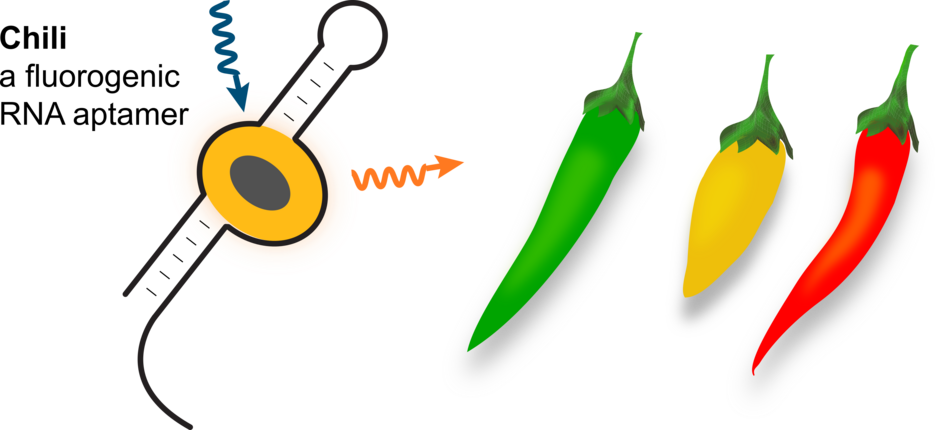 On December 4 at ChemSyStM 2018, Christian Steinmetzger presented his work on the fluorogen-activating RNA aptamer "Chili" that generates green, yellow, or red fluorescence emission from specifically bound small molecules.
This work was recently published in Chem. Eur J.
Congratulations to the poster award in the category "Organic Chemistry and Pharmacy"!
Julia Dietzsch presented new fluorescent nucleoside analogs based on 6-hydroxyuridine-modified cyanine dyes.