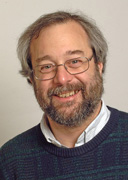 Prof. Dr. Dr. h.c. Todd B. Marder, FRSC
Institut für Anorganische Chemie
Julius-Maximilians-Universität Würzburg
Am Hubland, 97074 Würzburg
tel. +49 (0) 931/31-85514
fax +49 (0) 931/31-84622
University Education

1976
B.Sc. Chemistry, Massachusetts Institute of Technology, Cambridge, USA
(with Professor A. Davison, FRS)
1981
Ph.D. Inorganic Chemistry, University of California, Los Angeles, USA
(with Professor M.F. Hawthorne)

Employment

1981-1983
Postdoctoral Fellow, University of Bristol, School of Chemistry, Bristol, England
(with Professor F.G.A. Stone, FRS, CBE)
1983-1985
Visiting Research Scientist, E.I. DuPont DeNemours & Co. Inc., Central Research and Development Department, Wilmington, Delaware, USA
1985-1989
Assistant Professor
1989-1993
Associate Professor (tenured)
1993-1997
Professor
Inorganic Chemistry, University of Waterloo, Waterloo, Ontario, Canada Member of the Guelph-Waterloo Centre for Graduate Work in Chemistry
1996-1997
Co-Associate Director of the Waterloo Centre for Materials Technology (WATMAT)
1997-2012
Professor and Chair of Inorganic Chemistry, University of Durham, England
1998-2003
Head of Inorganic Teaching Section, University of Durham
1999-2000
Head of "Structure, Bonding, Spectroscopy and Theory" Research Grouping, University of Durham
2000-2008
Head of "Structure, Property and Function" Research Grouping, University of Durham
2000-2012
Member of the Centre for Molecular and Nanoscale Electronics, University of Durham
2003-2004
Sir Derman Christopherson Foundation Fellow, University of Durham
2006-2012
Member of the Centre for Bioactive Chemistry, University of Durham
2006-2012
Member of the North East England Stem Cell Institute
2007-2012
Member of the Institute of Human Genetics, Newcastle University, England
2012-2017
Honorary Professor of Chemistry, University of Durham
2012-

Professor and Chair I of Inorganic Chemistry, Institute of Inorganic Chemistry, &
Co-Head, Institute for Sustainable Chemistry & Catalysis with Boron, Julius-Maximilians-Universität Würzburg, Germany

Member of the Center for Nanosystems Chemistry
Member of the State Key Laboratory of Supramolecular Photovoltaics and Photocatalysis
Member of the Wilhelm Conrad Röntgen Research Center for Complex Materials Systems

Visiting and Honorary Professorships and Visiting Fellowships

1993
Invited Professor, Laboratoire de Chimie de Coordination Organique, Université de Rennes I, France (June-July)
1995
Visiting Senior Research Fellow, University of Newcastle upon Tyne, England (April-May)
1996
Faculty of Science Visiting Fellow, School of Chemistry, University of Bristol, England
1997
Visiting Professor, Department of Chemistry, University of Newcastle upon Tyne, England
(1 March-30 September)
1997-2000
Adjunct Professor of Chemistry, University of Waterloo, Canada
2003
Visiting Professor, Department of Chemistry,
Hong Kong University of Science and Technology, Kowloon, Hong Kong (3 March – 2 April)
Leverhulme Study Abroad Fellow
2004
Leverhulme Study Abroad Fellow, Department of Chemistry, Hong Kong University of Science and Technology, Kowloon, Hong Kong
(4 February – 2 March)
2006-2021
Adjunct Professor of Chemistry, Hong Kong University of Science and Technology, Kowloon, Hong Kong
2007-2012
Honorary Professor, Newcastle University, North-East England Stem Cell Institute, Faculty of Medical Sciences (1 January 2007 – 31 December 2012)
2009
Visiting Professor, Hokkaido University, Sapporo, Japan (October 2009)
2010
Japan Society for the Promotion of Science JSPS Invitation Fellow (April 2010)
2012-2020
Honorary Professor of Chemistry, University of Durham

2012-

2013-2015

2013-2022

2014

Visiting Professor, Northeast Normal University, Changchun, China

Jiangnan Distinguished Professor, Jiangnan University, China

Guest Professor, Shandong University, China

David Craig Visiting Professor, Research School of Chemistry,
Australian National University (November - December)

2016

2019-

Visiting Professor, Indian Institute of Science, Bangalore, India (October)

Consultant Professor, Northwest Polytechnical University, China

Other Visiting Positions Held (Selected)

1987
Visiting Researcher, Inorganic Chemistry Laboratory, Oxford University, England (May)
1988
Visiting Researcher, Inorganic Chemistry Laboratory, Oxford University, England (August-September)
1991
Visiting Researcher, Department of Chemistry, University of Newcastle upon Tyne, England (April)
1992
Visiting Researcher (NSERC/Royal Society UK Bilateral Exchange Grantee), Department of Chemistry, University of Newcastle upon Tyne, England (April-June)
1996
Visiting Researcher (NSERC/Royal Society UK Bilateral Exchange Grantee), School of Chemistry, University of Bristol; Department of Chemistry, University of Newcastle upon Tyne; and Department of Materials and the Inorganic Chemistry Laboratory, Oxford University, England (May-June)
2004
Visiting Researcher (RSC Journals Grant Awardee), University of Hawaii at Manoa, Honolulu, Hawaii (April)
2005
Visiting Researcher, Université de Rennes I, France (May) Royal Society-CNRS Joint Project Grant
2006 Visiting Researcher, Peking University, Beijing, China and Hong Kong University of Science and Technology, Kowloon, Hong Kong (March-April) Royal Society Outgoing Short Visit
2006
Visiting Researcher, Université de Rennes I, France (July and November) Royal Society-CNRS Joint Project Grant
Major Fellowships, Honors and Awards
Elected Fellow of the European Academy of Sciences (EurASc) (June 2019)
Elected Fellow of the American Association for the Advancement of Science (AAAS) (November 2018)
Awarded Docteur Honoris Causa, Université de Rennes 1, Rennes, France (April 2018)
1000-Foreign Talents Award for Foreign Experts, Selected by the Recruitment Program of 1000-Talents of
the Chinese Administration of Foreign Expert Affairs, and offered "National Chair Professorship" at Tongji
University under "Recruitment program of Global Experts" (April 2018)
- declined
Member of the Bayerische Akademie der Wissenschaften (The Bavarian Academy of Sciences) (since 2015)
Fellow of the Royal Society of Chemistry, UK (CChem, FRSC) (since 1997)
Royal Society of Chemistry (UK) Organometallic Chemistry Award (2015)
Royal Society of Chemistry (UK) Rita and John Cornforth Team Award (2012)
Royal Society Wolfson Research Merit Award (2010)
Alexander von Humboldt Foundation Research Award (2010)
Japan Society for the Promotion of Science JSPS Invitation Fellowship (2010)
Royal Society of Chemistry (UK) Award in Main Group Element Chemistry (2008)
Sir Derman Christopherson Foundation Fellowship, University of Durham (2003-4)
Member, Society of Fellows, University of Durham (since 2003)
Leverhulme Study Abroad Fellowship - The Leverhulme Trust (2003-4)
Rutherford Memorial Medal for Chemistry, The Royal Society of Canada (1995)
University of California, Regents Intern Fellowship (1976-1980)
New York State Regents Fellowship (1972) - declined
Membership in Professional Organisations:
Gesellschaft Deutscher Chemiker (The Germany Chemical Society – GDCh)
Fellow of the Royal Society of Chemistry, UK (CChem, FRSC)
American Chemical Society (Inorganic and Organic Divisions)
The Chemical Institute of Canada (Canadian Society for Chemistry)
Fellow of the European Academy of Sciences (EurASc)
Fellow of the American Association for the Advancement of Science
Sigma Xi, The Scientific Research Society
New York Academy of Sciences
British Liquid Crystal Society
British Crystallographic Association
♦♦♦
Publications 358;
Patents 7 applied (1 granted thus far);
Web of Science 08.04.2020: h-Index 85;
Citations 23,207 (non-self citations 20,702), 67 papers with 100 or more citations each, 142 papers with 50 or more citations each.
Over 400 invited lectures at conferences, universities, government and industrial research facilities worldwide.
My work has been highlighted
in an Author Profile in Angew. Chem. Int. Ed. 2015, 54, 2882 (DOI: 10.1002/anie.201409785), Angew. Chem. 2015, 127, 2924 (DOI: 10.1002/ange.201409785),
in a Movers & Shakers biographical article in The Catalyst Review 2017, 30, 18 (a publication for the chemical industry),
in Chemistry Views (Wiley),
many times in Synfacts and on the Organic Chemistry Portal, both of which highlight significant recent advances in organic chemistry, and
in notices of awards received in RSC News and Angew. Chem. Int. Ed., etc.
Over 35 former co-workers hold academic positions around the world.